Learn Italian in Rome, discover the Italian culture and meet new friends!
Koiné is an Italian language school in Rome that offers  Italian language courses for foreigners at all levels: courses in group, one-to-one lessons, corporate courses, online lessons, courses for kids and Italian cooking lessons. We also provide intensive social programs including multicultural aperitifs, tours of the city and other cultural events to learn Italian with fun!
Over the past years Koine has hosted students of various nationalities from all over the world, our lessons are based on dynamic teaching methods and a stimulating language programme that incorporates student's interests and various aspects of italian culture and art.
So follow our motto: "Expand your Italian, share your culture and colour your life!"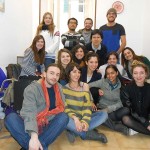 The Italian language school Koiné is located in one of the most vibrant and beautiful areas in the center of Rome.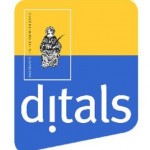 The course DITALS is aimed at aspiring teachers of Italian as a second language and Italian as a Foreign Language.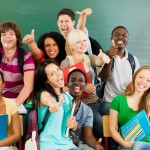 We offer Italian language courses at all levels with native teachers and dynamic lessons.
Featured event

Apertura Iscrizioni Esame DITALS I

Scadenza iscrizioni: 13 febbraio 2020
Data esame: 03/04/2020

Follow us on Twitter

Wanted In Rome What's on